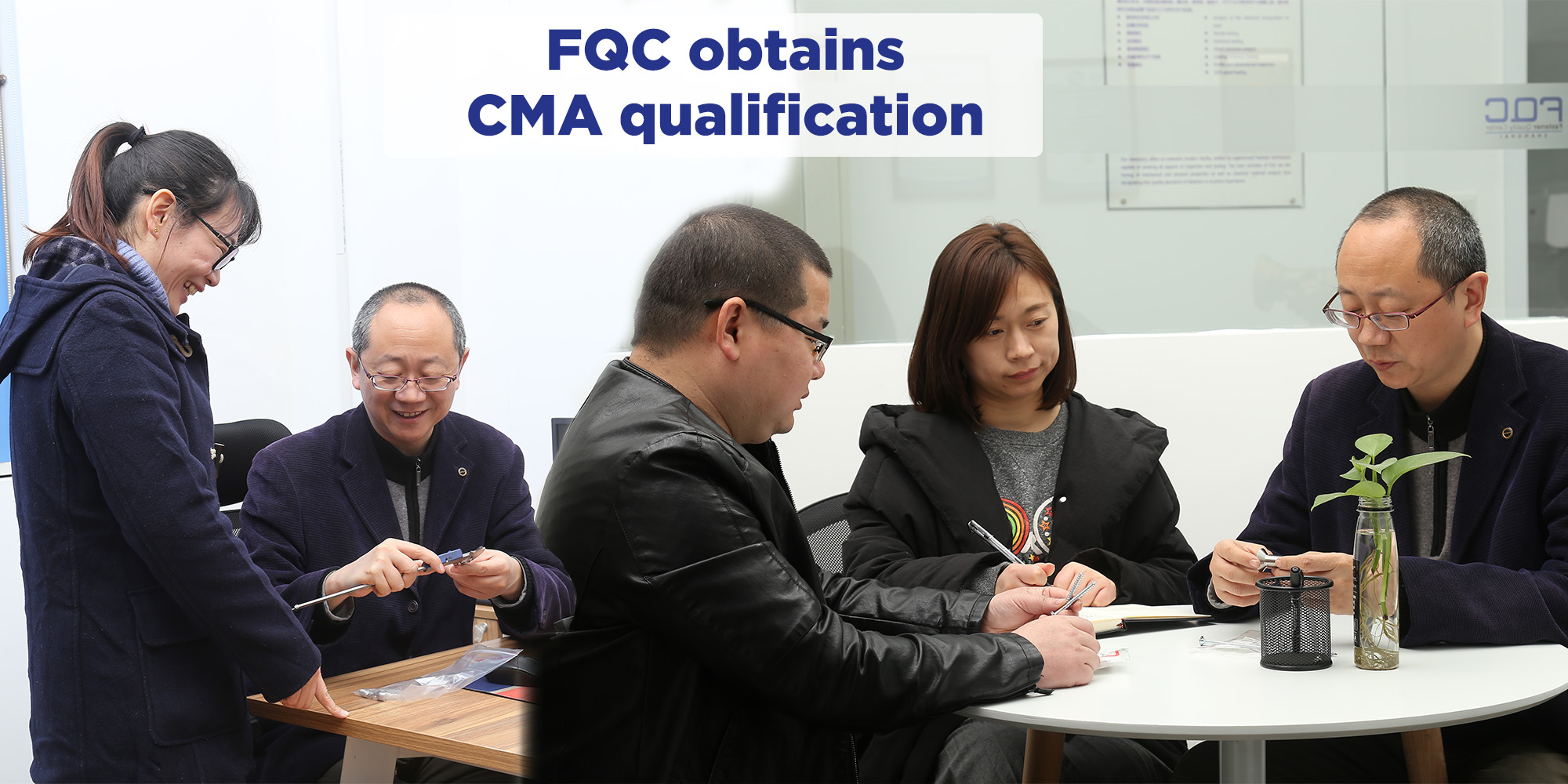 FQC obtains CMA qualification
28. 4月 2023
We are proud to announce that we have obtained the China Metrology Accreditation Certificate (CMA) issued by the Shanghai Administration for Market Regulation on 22 February 2023. Fastener Quality Center Shanghai, FQC, is now a nationally recognized third-party testing organization. The certification is the result of an on-site audit conducted by experts from the Shanghai Administration for Market Regulations on 4 February 2023. The qualification and testing systems at FQC were at the center of interest during the audit and were found to meet the standards for the CMA.
"After obtaining the CMA qualification, we will strengthen our own testing capacities and continue to carry our industrial exchanges and customers services", says FQC's Operation Director Tom Hou. "We will also expand our testing business and gradually build a reputation as an authoritative third-party service organization in the industry."
Congratulations to the whole Team at FQC for achieving this certification!
About the FQC
FQC is short for Fastener Quality Center Shanghai, which is our joint venture of the two German companies FASTBOLT and LEDERER and specializes in testing fasteners and other mechanical products. Our qualified personnel at FQC employs advanced laboratory instruments and equipment and invites one senior quality executives of each German company to act as FQC's quality management.
FQC's testing scope covers metal materials and products such as bolts, screws, nuts and other fastener products. Items can undergo the following tests: Product size, tensile test, impact test, hardness test, chemical analysis, neutral salt spray test, coating thickness test, torque test and more.
Your advantages working with the FQC are:
an experienced and trustworthy team to conduct quality inspections

continuous and strong support from Europe ensuring that international and domestic professional standards are met

practical and effective order management system

quick order response and short detection lead-time

trilingual communication (Chinese/English/German) including bilingual reports

competitive testing cost
Zurück zur Übersicht